Tiny houses on wheels is an architectural invention that provides you to live in a small house that is movable. Size of these houses on wheels are generally smaller than 500 square feet and its makers have work the floor plan to fit so many things in to space. These cool and eye popping tiny houses on wheels are for sale in market for quite a long time now and have many attributes such as they have cozy or modern interiors, they have low budgets, they are pretty affordable, and are very much eco-friendly.
We will list 5 of the best tiny houses on wheels that you can purchase in 2017, most of them are pre-built but you can also buy only the floor plans.
Minim House
Minim house is an award winning tiny house on wheel. The house is 262 square feet in size. The production company of Minim House is Washington based company. Minim house was founded by Micro showcase founder Brian Levy. The tiny house is one of the luxurious tiny houses available on wheels. The house is an open, multifunctional living area that have solid walnut floors. The house contains stainless steel appliances. It also includes moveable tables and platform bed. Other feature of Minim homes allows public to purchase two plan sets. One set has the original plan that a trailer based home should have. This set is of 210 square feet while second plan is of 265 square feet. Both plans cost $495 each and it not includes shipping and handling.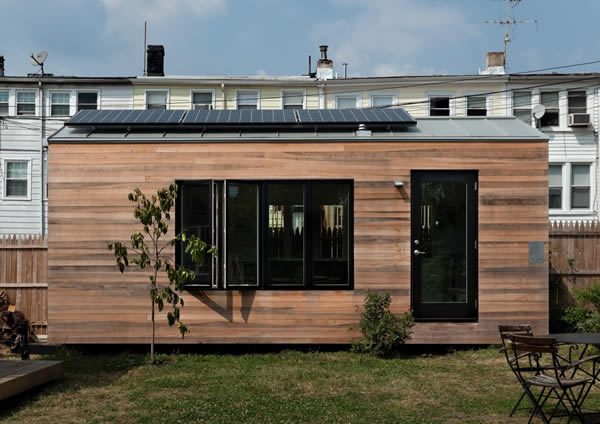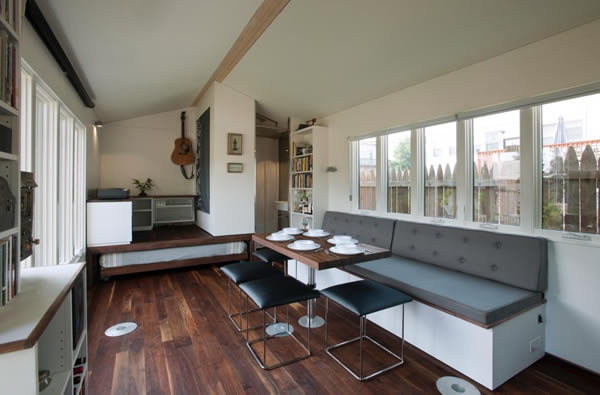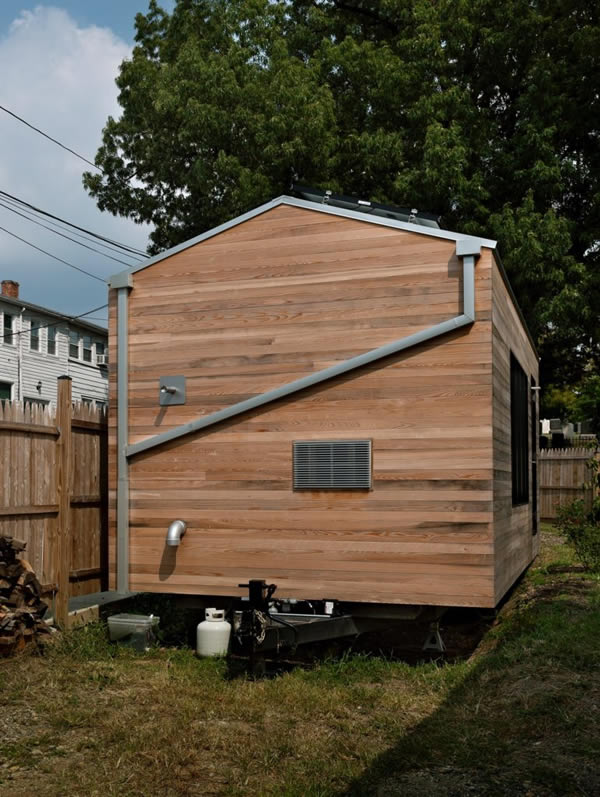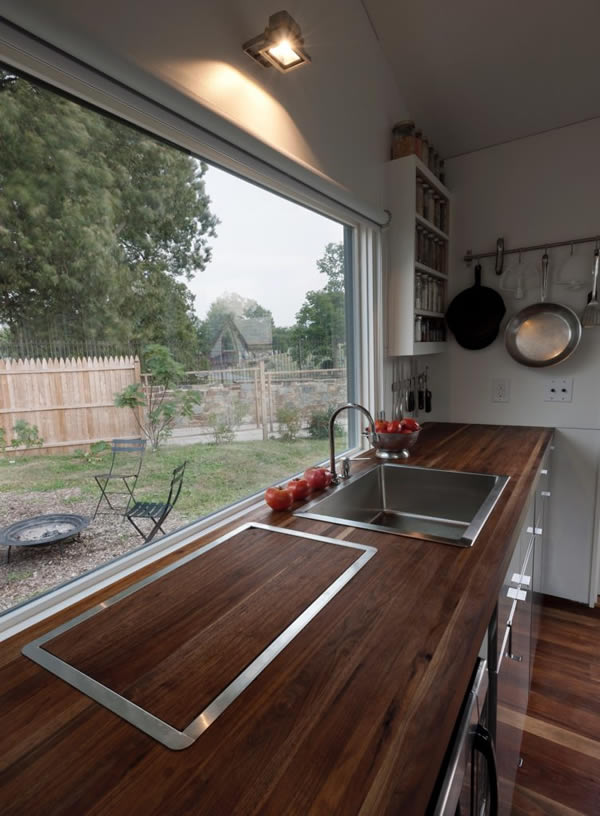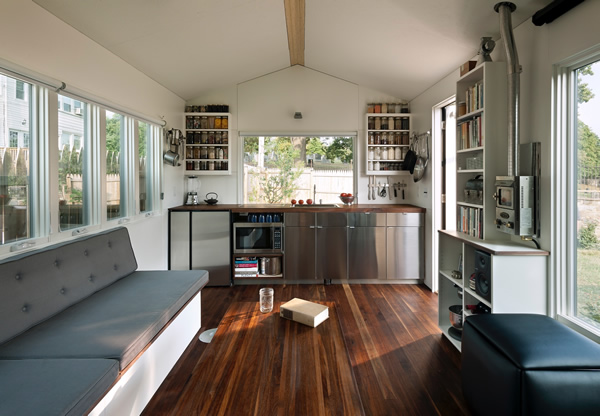 Alpha Tiny Homes
Another luxurious tiny home that you can consider to buy is Alpha from New Frontier Tiny Homes. The house has a size of 240 square feet. The houses have a beautiful combination of material and style. The Alpha house has a down deck, tempered glass garage door and 8-person dining table. The house provides its customers with the complete luxury.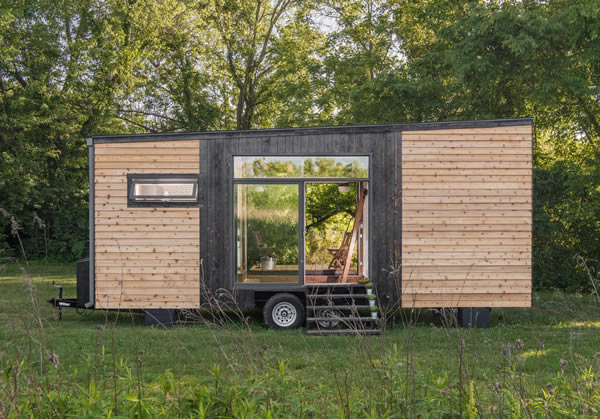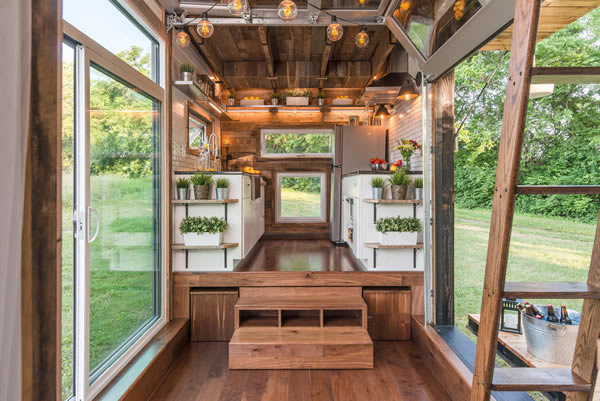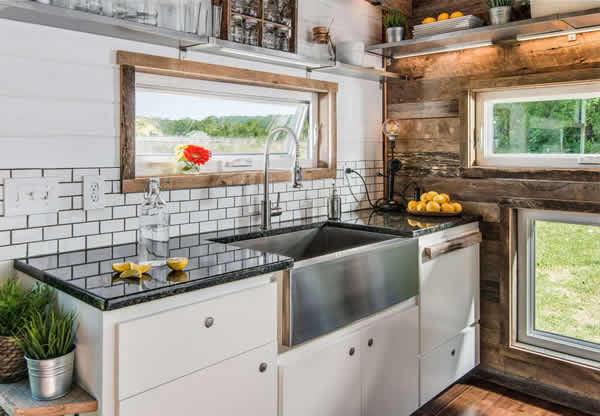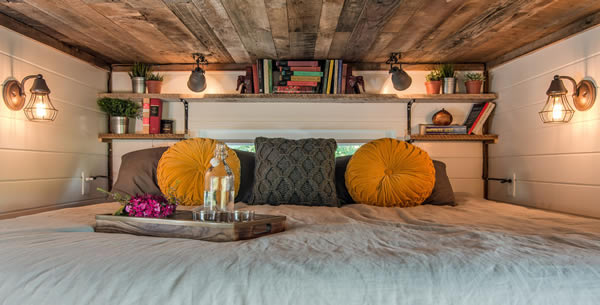 Escape Vista Go
This tiny house is cheap as compared to other tiny houses. This tiny house is available in $38,000 and its size is 136 square feet. Escape vista go is less in price but full in features and luxury. The house has panoramic windows, cabinetry, LED lightings and multi-purpose tables. It has an under counter fridge and a 32-inch shower. Its exact weight depends upon the options that you offer with it.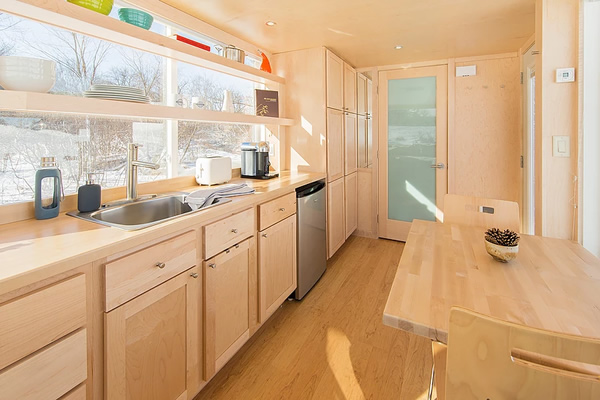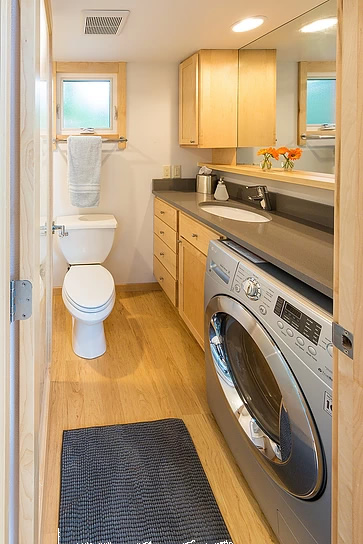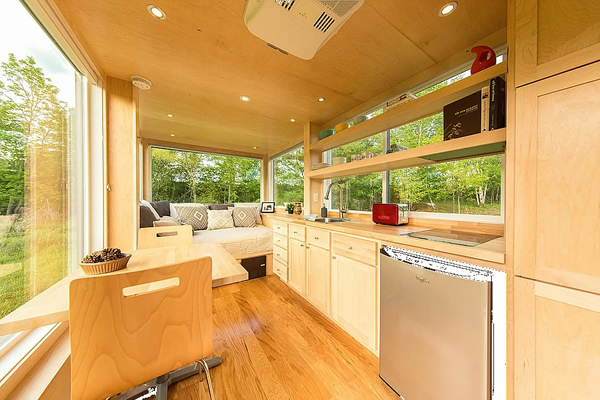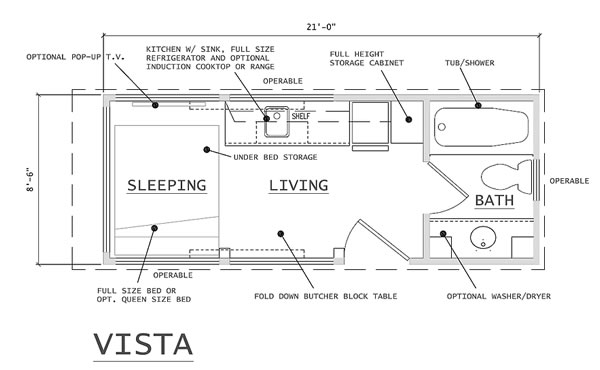 Greenmoxie
Greenmoxie is a bit on an expensive side but is an eco-friendly and luxurious tiny house on wheel. The house has beautiful innovative design and is 340 square feet in size. The house cost around $65,000. Designers has made an elegant design of the house that has a 1 Kw solar PV system, roof water recovery system and reclaimed wood ceiling and fixtures. This tiny house comes with built-in water system, HVAC system, appliances and electrical system. Greenmoxie is high in price but small in space.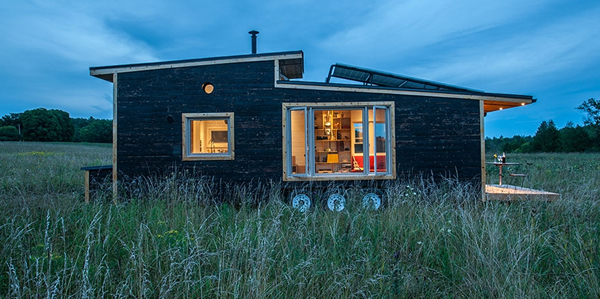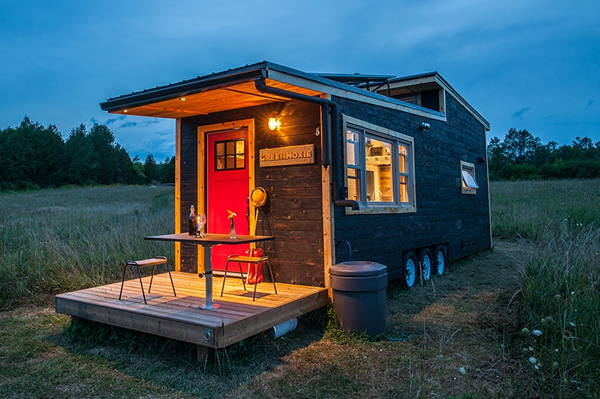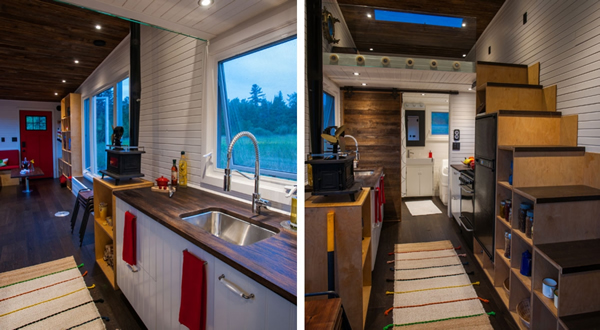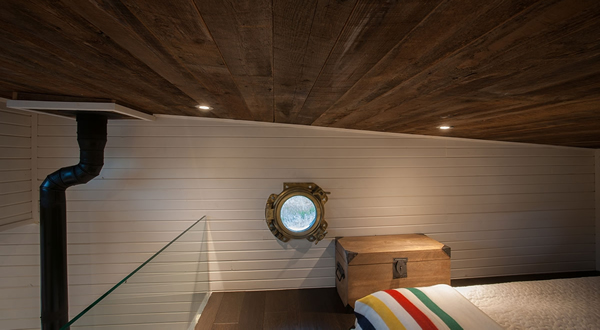 The Wheel Pad
Wheel pad is another 220 square feet wheel house. The market rate of this house is $60,000 which is also on the expensive side but the best thing is that you can have this house on lease. This tiny house is available on lease in $3,000 a month. The house has an elegant design and you can connect it to your existing house or can also use it as independent ramp. The house has built-in solar panels for electricity purpose and also includes built-in lightnings.