M.A.Di's flat pack folding home takes less than a day to install with an electrical system, plumbing and sanitary water system, heating/cooling system (air conditioning) and pvc frames.
Created by Architect Renato Vidal from Italy, these tiny homes are extremely sleek looking – and eco-friendly.
In regards to energy consumption, the standard version is energy class B but, upon request, they can easily become a class A and A++. The addition of solar panels can make M.A.Di. structures energetically independent. The house, also earthquake resilient, is available in five different sizes: a single module (27sqm — tiny), double module (56smq — young), double module (46sqm-luxury), triple module (84sqm — family), and the triple module (70sqm — cottage).
M.A.Di houses, which are made in a factory, flat-packed, and then easily transported anywhere, "can be built without the need for it to be constructed on concrete foundations." The assembly process requires just three people and a few hours of manual labour. And for those looking to live green, the eco-friendly house has the capacity to become "completely off-grid with solar panels, LED lighting, and grey water systems."
This is an innovative flat pack folding house costs $33.3k (£24.8k).
These pictures show components of the flat pack M.A.Di Home being produced in a factory, transported by truck to its new location and being unfolded and easily assembled on site.
Time-lapse footage shows the modern prefab home being transformed into the final product.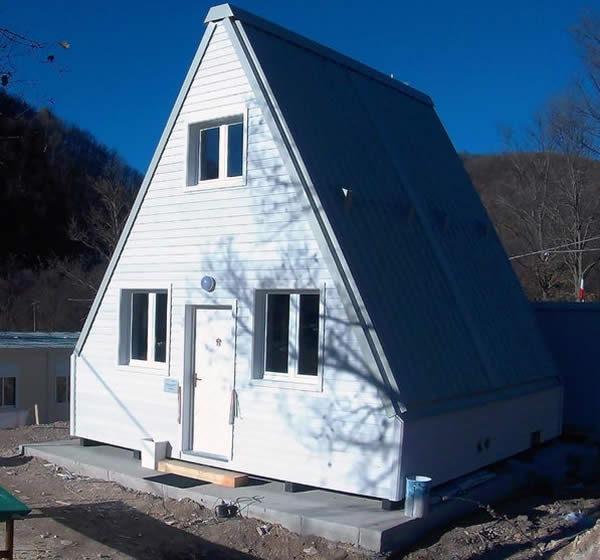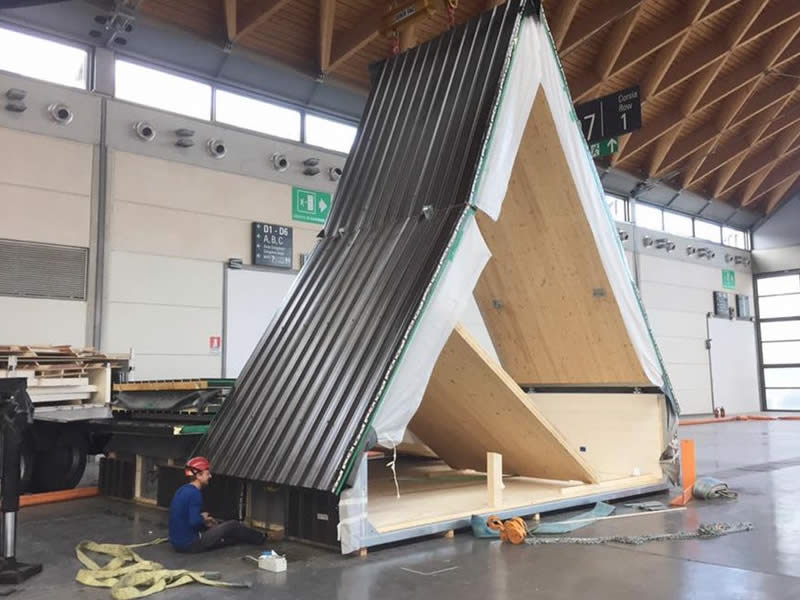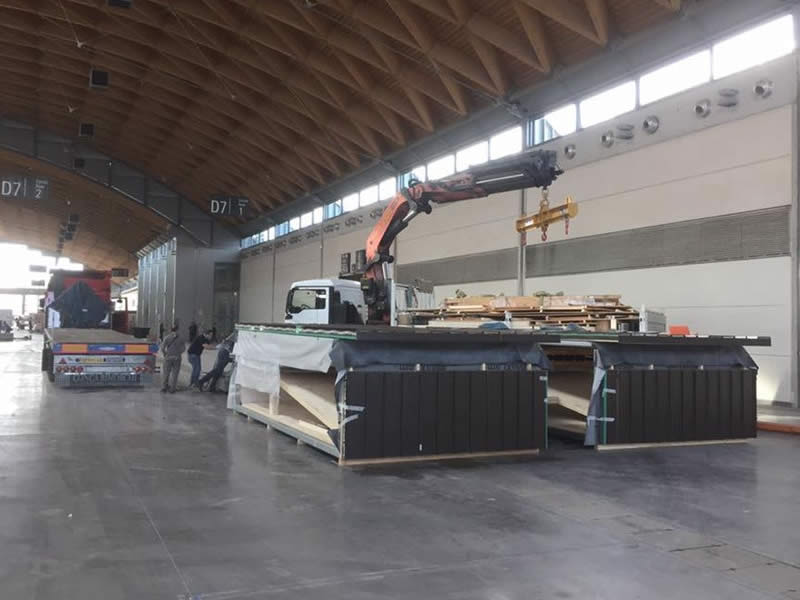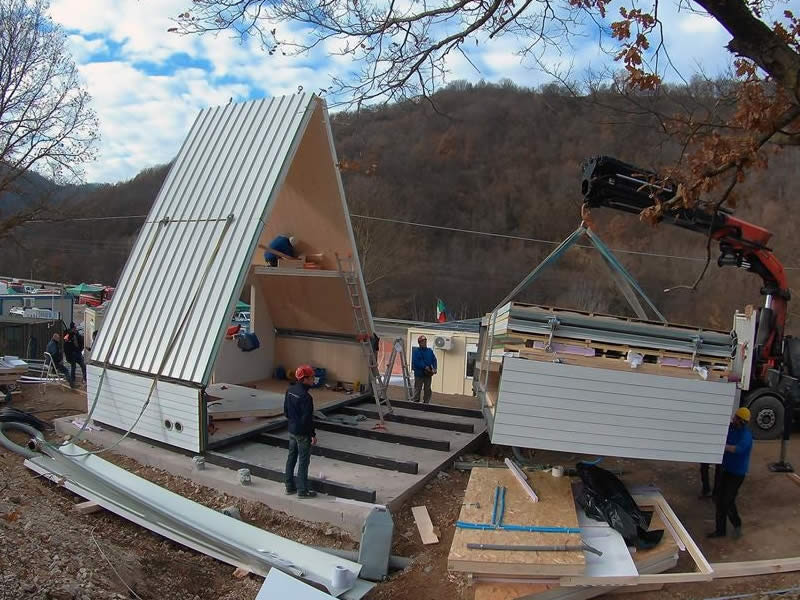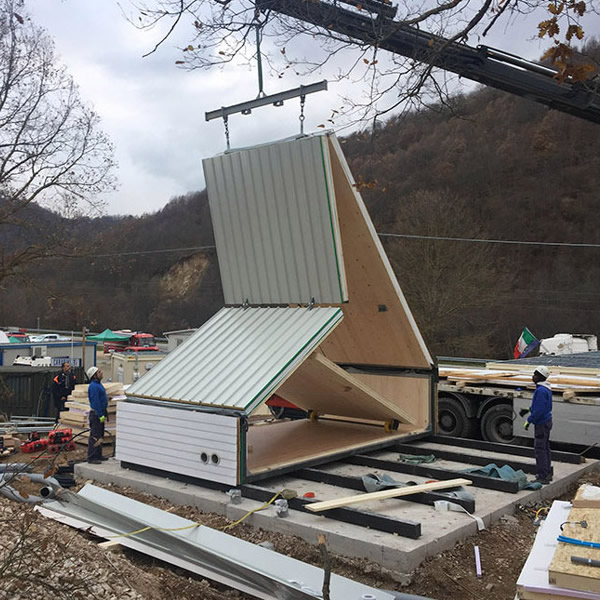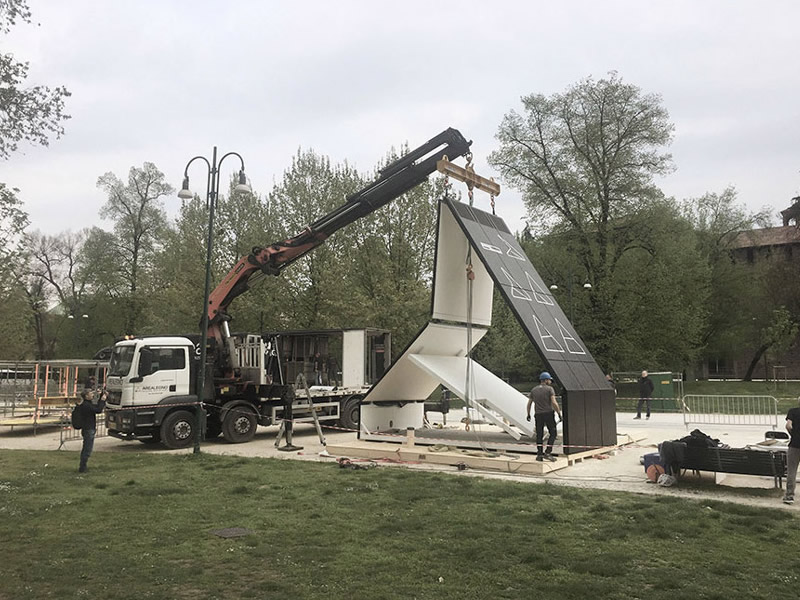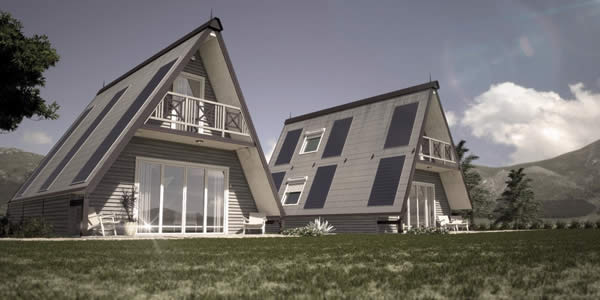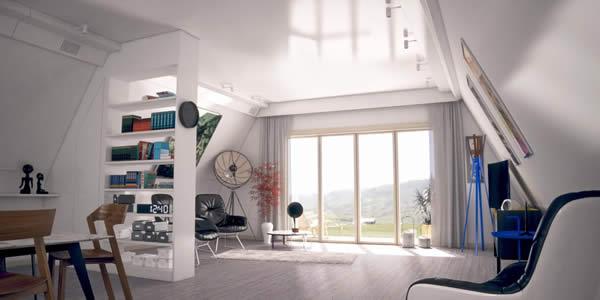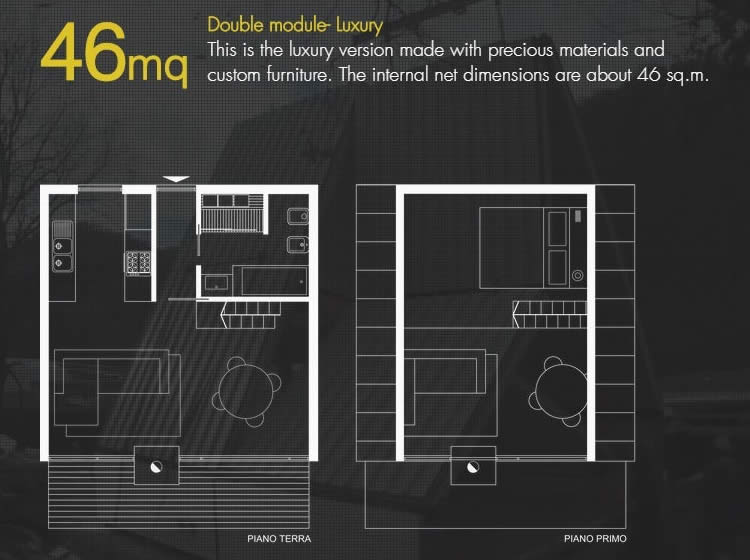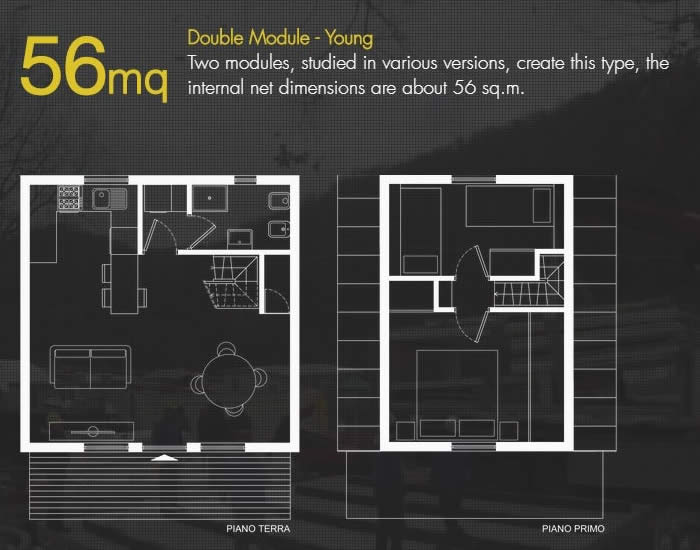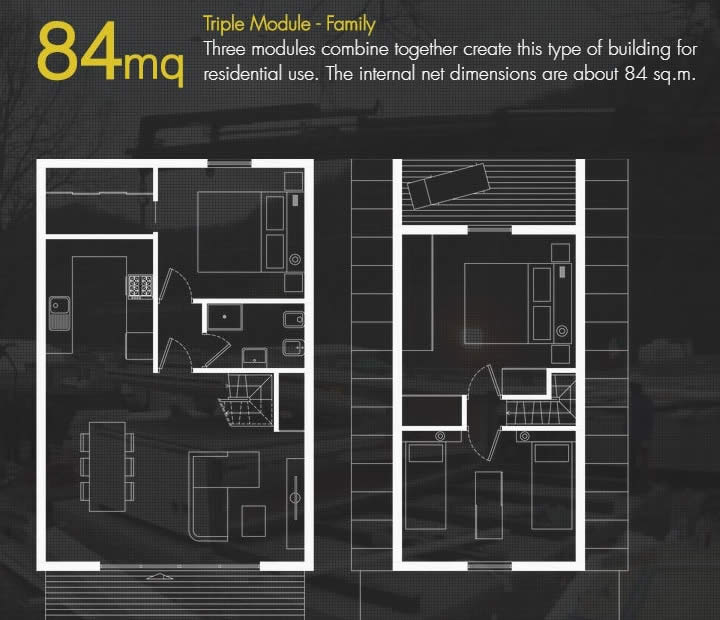 https://www.youtube.com/watch?v=usbyJLOiFbE