If you have been looking for tiny homes nearby but still think that tiny house living if you have a large family with kids is a bad idea, trust us when we say that there are small house plans out there that could fit your every need.
We've discovered the tiny house movement quite a while ago and ever since we've been spending hours and hours on study in order to gather sufficient information for those who would like to live in the house of their dreams and also get there as soon as possible and with less stressful moments.
So if you decide to move one step closer from tiny living daydreamer to future tiny house owner, this article is just about right for you as it will hopefully provide enough help so that you make informed decisions for building or buying your unique home for you and your family.
We often see the question "How to make a small place work if you have a large family with kids?" And yes, we all know that those little sweet human beings do come with a lot of stuff from toiletries to bedding and lots and lots of toys. Adding moving boxes, bubble wraps, closet organizers and labels after labels , setting in might seem overwhelming.
Deep breaths. You've got this. There are many families out there who embraced tiny living successfully and see it as a healthy lifestyle that allows for financial independence, freedom, and truly live their small and happy lives to the fullest.
" We decided to go small after we placed several bids that fell through and saw our current tiny house on an online advertisement. We think this was the best decision of our lives as we were able to pay it in cash and still have some money left for minor renovations. Having two kids aged 4 and 6 and 240 square feet is challenging at times but it's also really fun.Family time is now 100% of the time and all we really need is inside these 240 square feet. It's also less house to maintain and therefore less worry" Hanna and Bill
"We actually host more sleepovers now. You'd think, it's a tiny space , maybe not sleepovers…but you'd be wrong" Raul
The beauty of the tiny house movement is that there are so many great ideas out there that will help you simplify your life and focus on its more important aspects, such as interacting with your loved ones.
Whether you are considering to design your own tiny house, buy some pre-made plans or have it custom made by the numerous tiny house manufacturers on the market, here's what you need to consider as you start working on those small house building plans for your family so that it gets as practical as possible:
The five "W's",
1. What type of tiny house is suitable for you and your family?
 Mobile Tiny House On Wheels
 Bus Conversions
Vardo Tiny Houses
Cob Houses
Trailer Homes
Tiny Cottage House
 Other types out there
2. Will you build it yourself?
3. Will you build it from scratch or buy pre-made tiny house plans?
4. Will you hire a tiny house building company?
5. When should you start building?
More Specific System Plans:
Heating
Plumbing
Hot Water
Electric
Refrigeration
Ventilation
Construction materials
The beauty of deciding to downsize and live with your family in a small home is that there are no strict and rigid rules saying that you must follow a certain square footage or a certain tiny house design plan. The possibilities are endless.
While these are not necessarily step by step instructions nor building guides, we've made a selection of several tiny homes floor plans for families that should help you design your perfect space.
1. Tiny Homes for Family of 3
Garden Dream Tiny Home
If you are looking for a country location for your tiny home, this little 18 feet wide by 24 feet deep cottage is just perfect for you. According to Houseplans.com, this one bedroom one bathroom model provides 432 square feet of living space and has a small veranda in the front.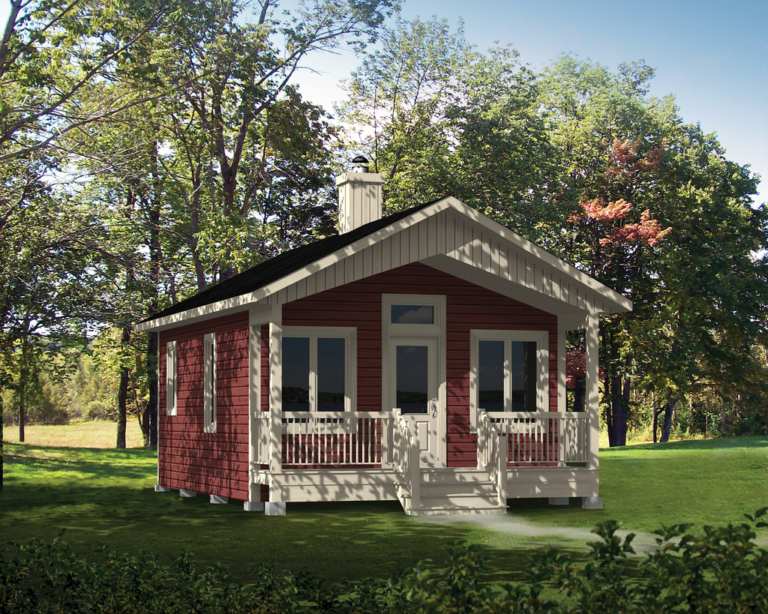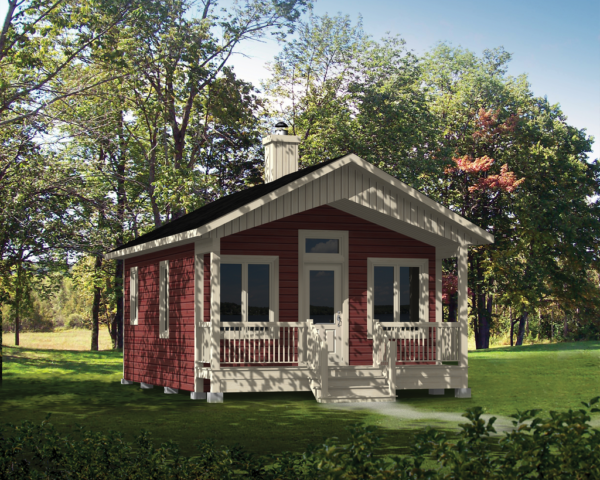 Little Dream Cypress House
One of Tumbleweed's most popular models, this tiny house could accommodate a family of 3. And this model truly does make the most of a tiny space.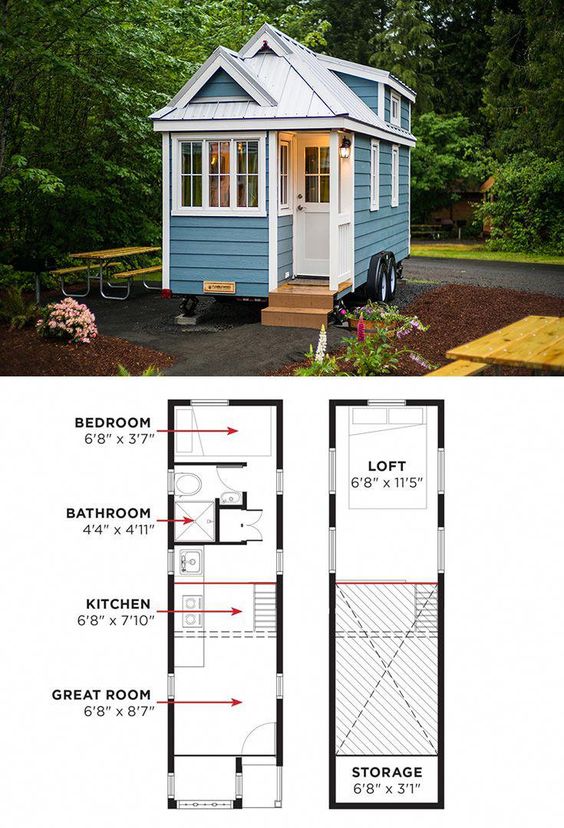 2. Tiny Homes for Family of 4
Contemporary tiny house
One great example from Family Home Plans could easily fit a family of 4. These 2 bedroom one bathroom tiny home plans do not include a garage but for sure the manufacturer could add one for you.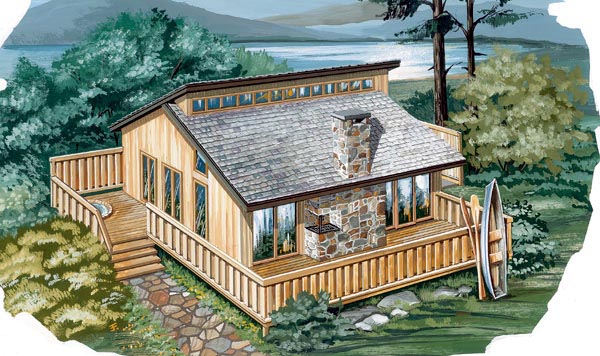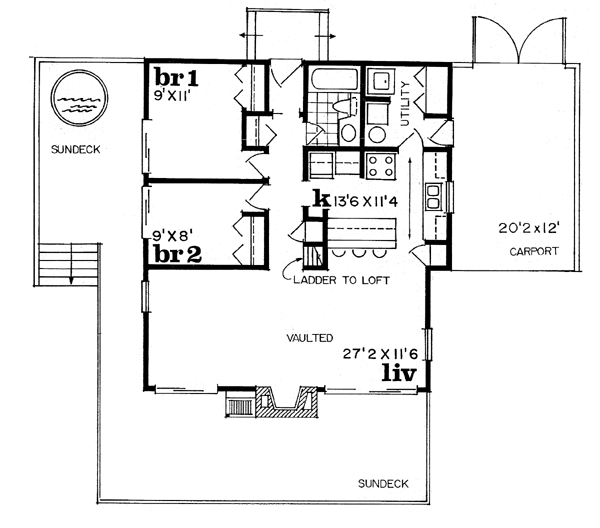 Tiny House Suitable for 4
These tiny house designed by DIY House Building is a beautiful and affordable place for you and your little ones. It'a a dream tiny house for a family as the builder names is.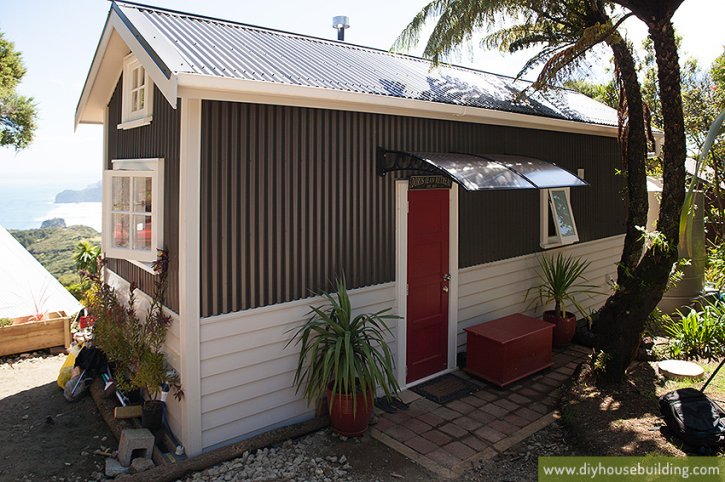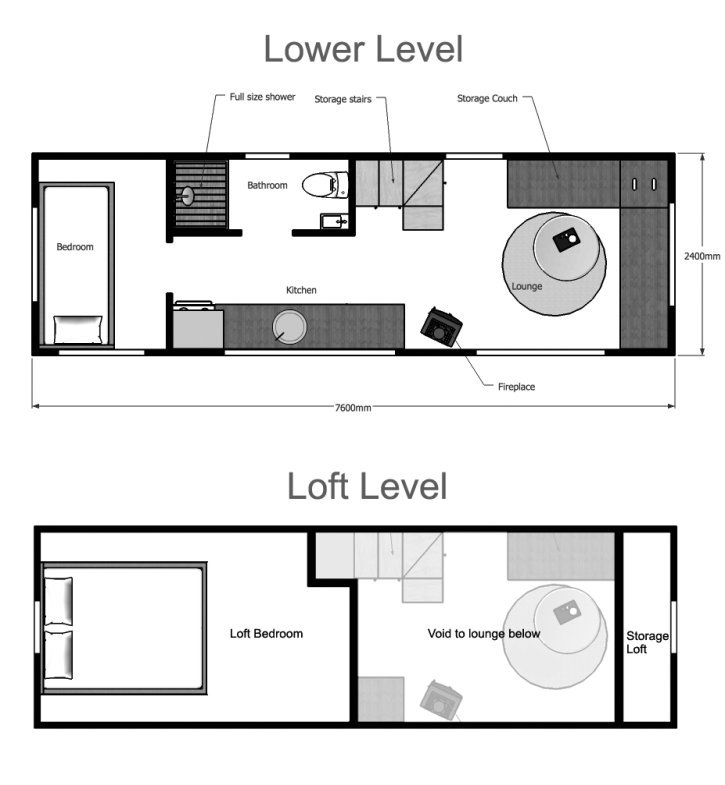 3. Tiny Homes for Family of 5
Tumbleweed Tiny Cottage
This Tumbleweed Cottage Style House can be built as a 3 bedroom (874 sq. ft) or 2 bedroom (777 sq. ft) house.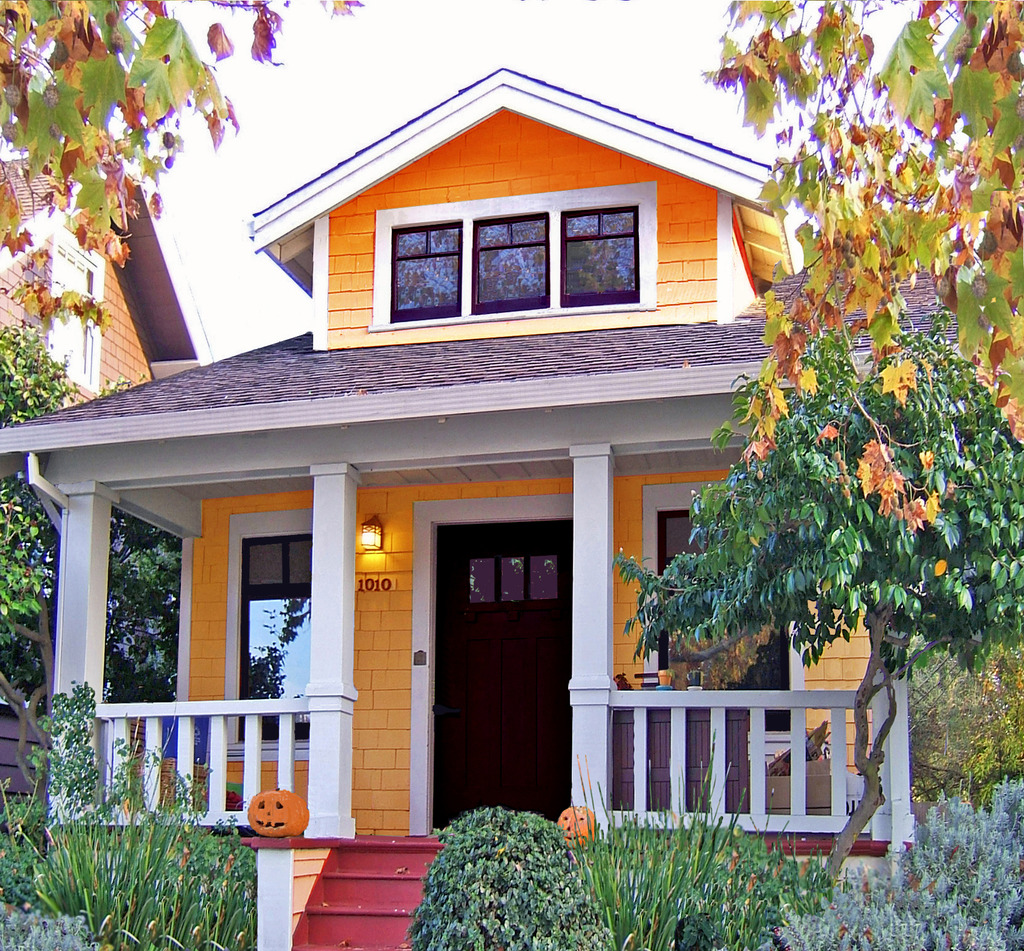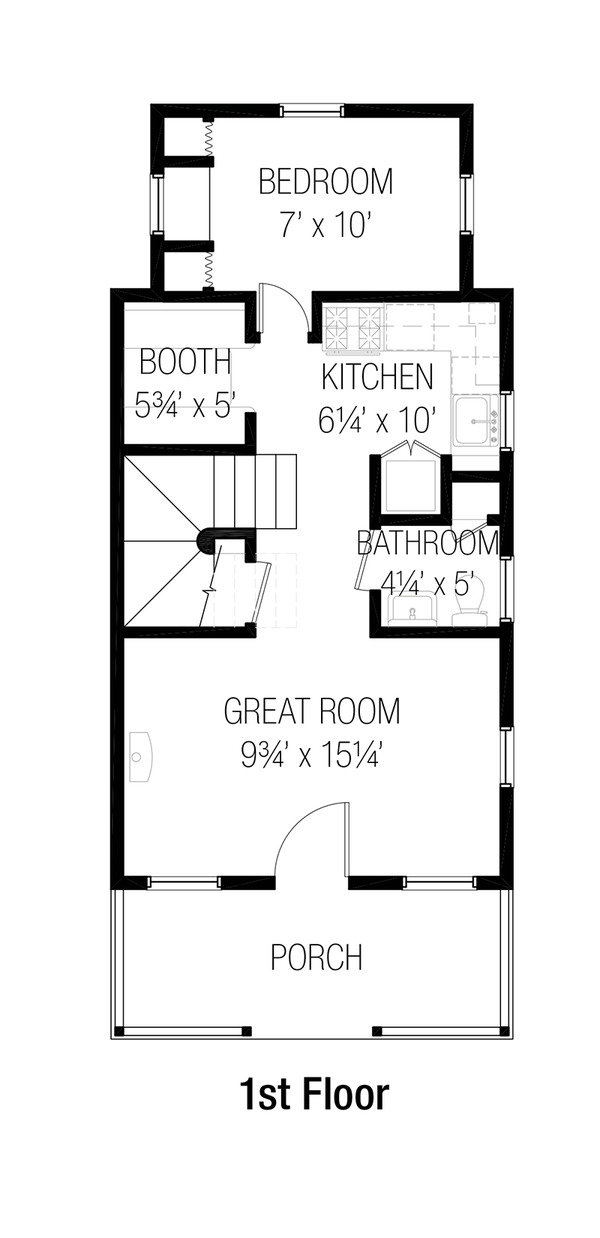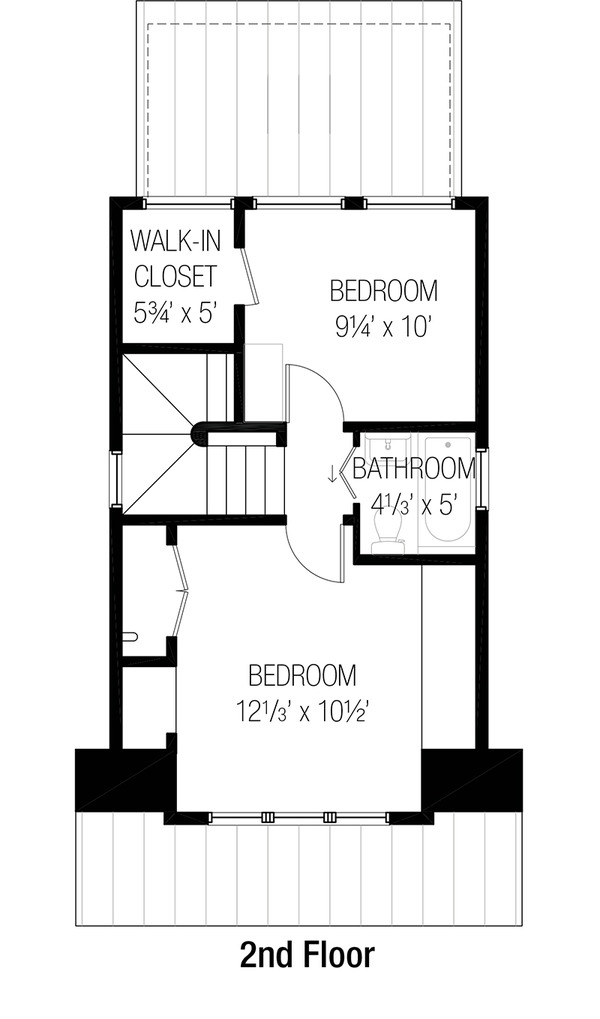 Tumbleweed Tiny House on Wheels
If you've been dreaming about traveling around the country in your own tiny home, this Tumbleweed tiny house on wheels could be perfect for a large family with young children.The main floor has 192 ft2 while the sleeping Loft offers 89 ft2. You could also benefit from 24 ft2 of storage lofts.