We present you the Ébène, a spacious tiny house built by The Minimaliste team to withstand Canadian winter chill.
Designed by Caroline from Minimaliste, the tiny house measures 36 x 10 ft (11 x 3 m), which is over the standard towing width in Canada. It's based on a triple-axle trailer and clad in black and natural cedar. The extended front part area gives an interesting texture from the outside, creating a unique and modern design.
The Quebec-based Minimaliste produces hardy homes designed to keep owners comfortable throughout the harsh Canadian winter, rated to handle temperatures as low as minus 40° C (- 40° F). The Ébène, also offers a roomy interior with a well thought-out layout.
The home's ground floor alone measures 360 sq ft (33 sq m), the visitors are greeted with a living room/dining area dominated by a large L-shaped modular sofa.
A small nook hosts an electric fireplace and space for a TV, while a dining table is nearby ready to accommodate 6 people without feeling too crowded.
The kitchen includes a fridge/freezer, a second freezer, stainless steel sink, induction stove, and a microwave/oven. A sliding barn door provides access to a bathroom with a full-sized bath and shower, sink, and composting toilet. A separate washing machine and dryer are installed nearby, as well as a closet for the heating and water systems.
There are two lofts in the Ébène. The smallest is placed over the bathroom and reached by removable ladder. The master bedroom is located atop the living room and accessed by storage-integrated staircase. It includes a double bed and storage space.
The Ébène keeps the cold at bay with a hydronic underfloor heating system, powered by electric and controlled by thermostat. In addition, Minimaliste added a pair of heat exchangers and the electric fire, too.
The Ébène was built for a couple with some land in Ontario for an undisclosed price.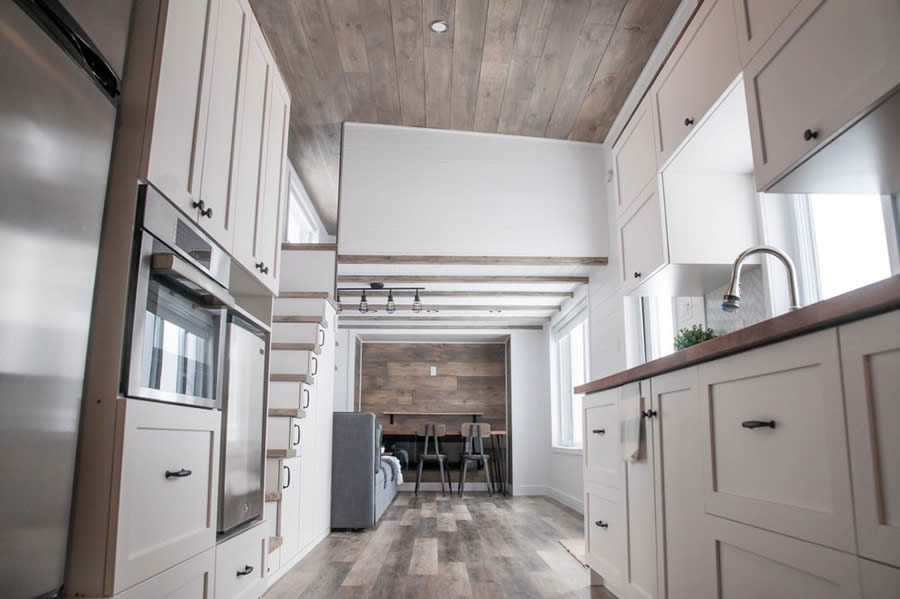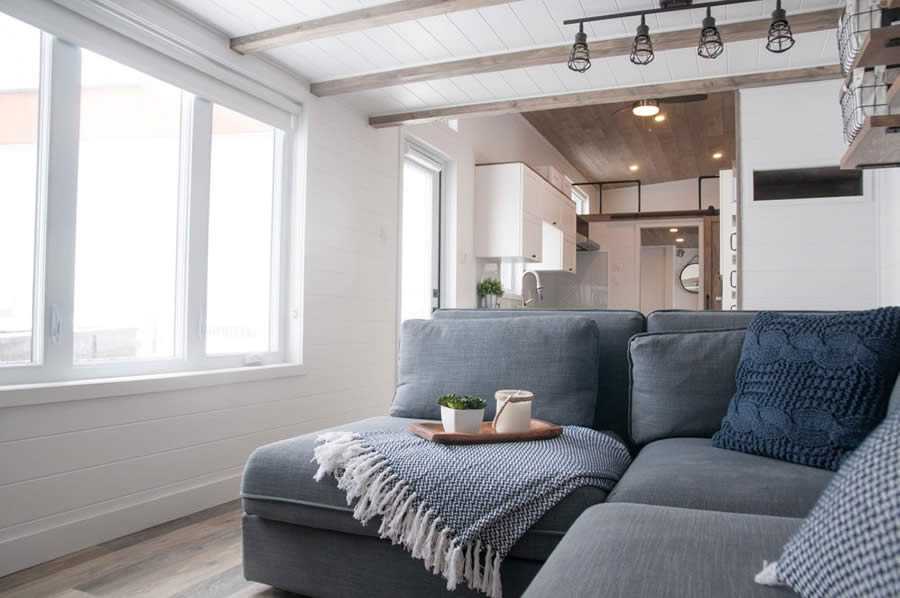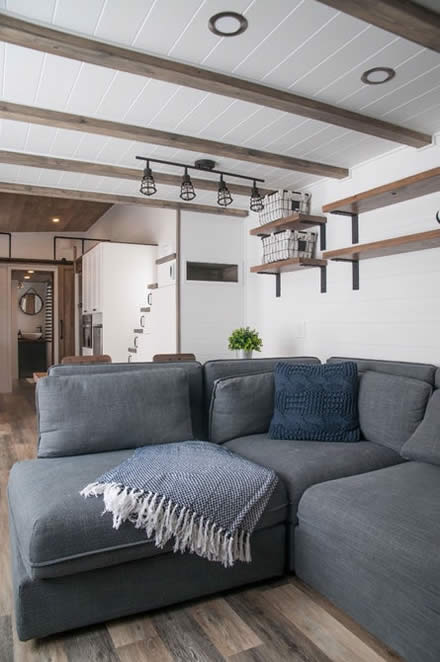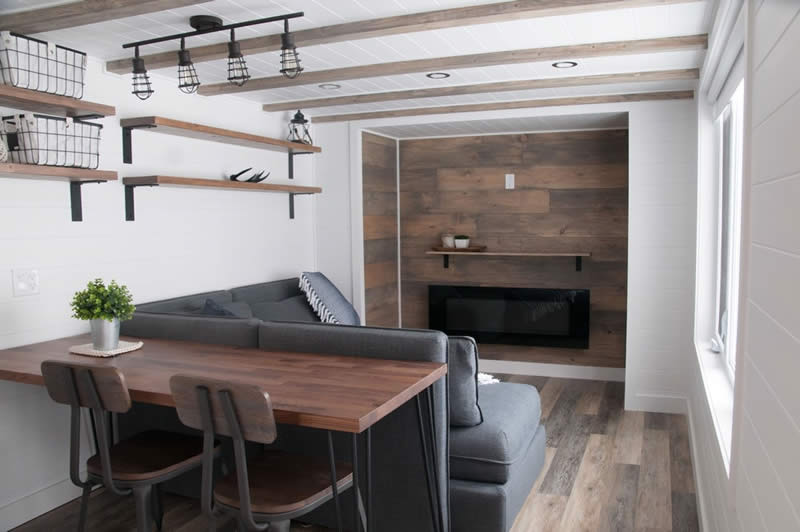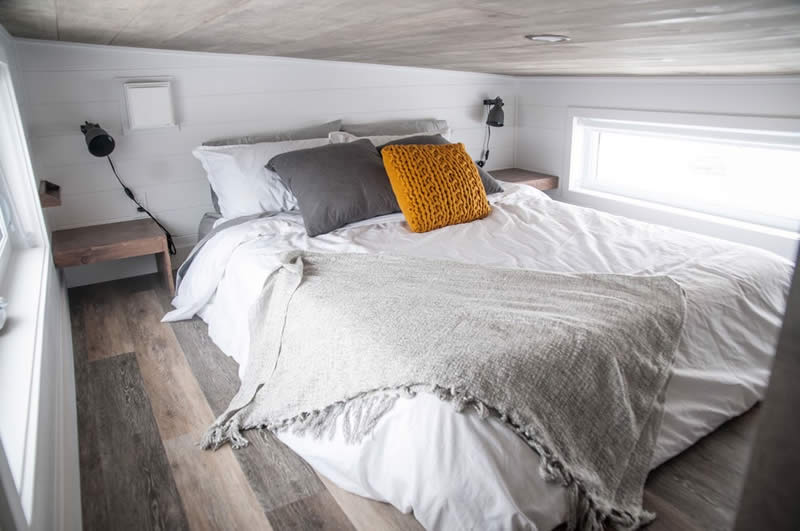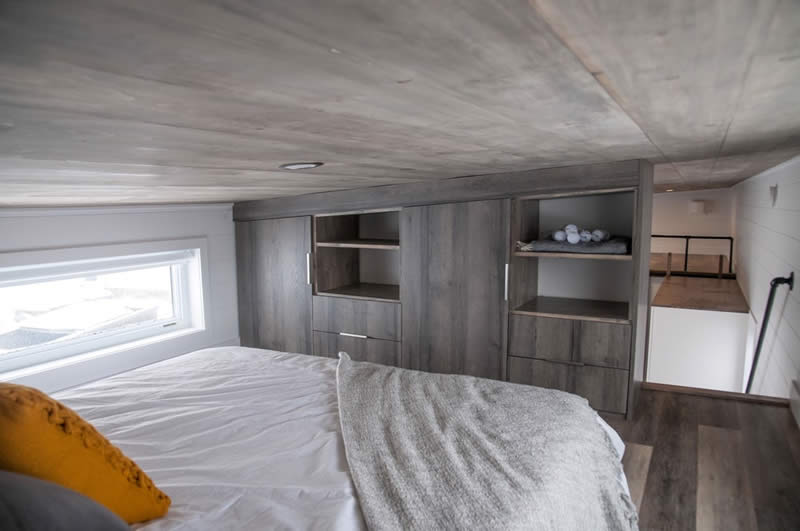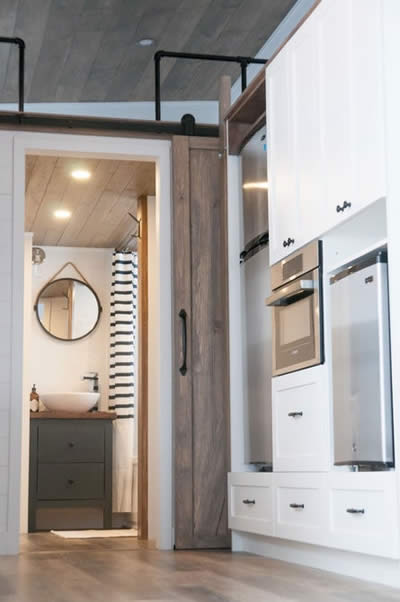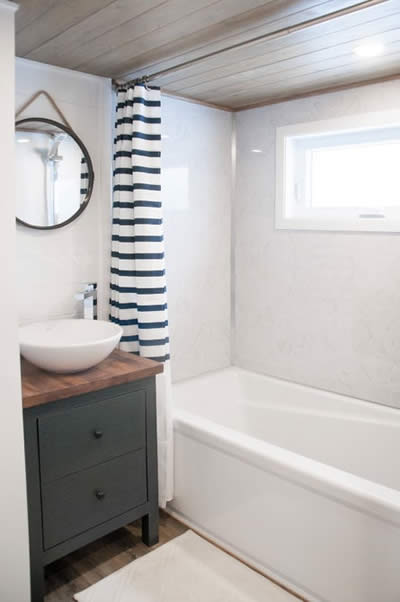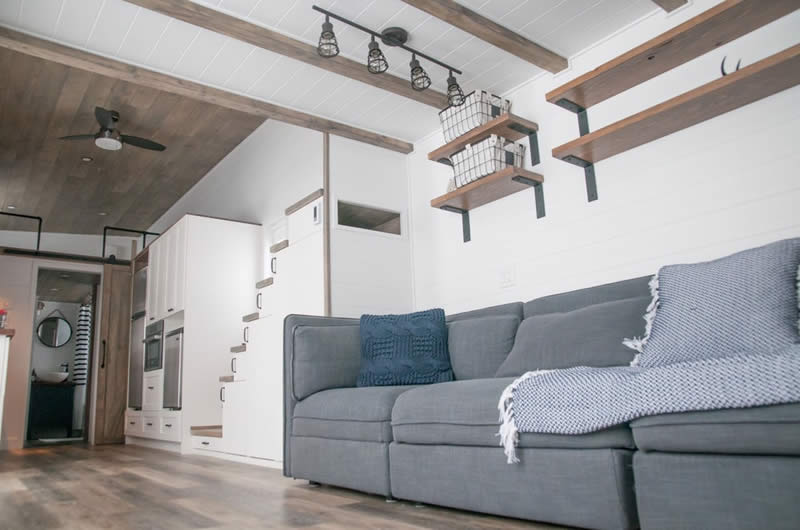 The Ébène Tiny house tour by Minimaliste

Source: Minimaliste – The Ébène